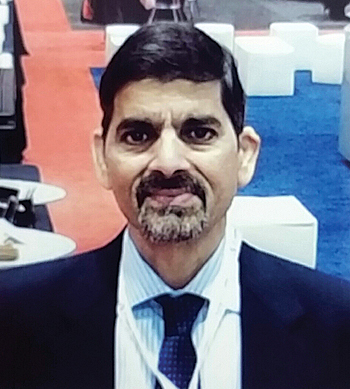 While many experts and critics seem to disagree with Finance Minister Arun Jaitly's ambitious foghorn with regard to the Regional Connectivity Scheme (RCS), here's some food for thought when it comes to UDAN. Fresh out of the second round of bidding for the RCS, which will also see the inclusion of helicopters in the fleet, G.K. Chaukiyal, Executive Director (RCS), Airport Authority of India says UDAN III may not happen immediately. He says, "We should focus on implementation first...making sure 80-90 per cent of these routes are operationalised first before we go in for the third round of biddings. Probably by the next round we can think about introducing seaplanes and cargo freighters in a limited amount."
SP's AirBuz (SP's): What have been the mini successes in UDAN so far?
G.K. Chaukiyal (Chaukiyal): It's a 10-year long scheme and we already have awarded two rounds of bids. In the first round, we have already awarded 27 bids with 128 routes, it's basically a demand driven scheme. Out of that 36 routes have already commenced. For the second round, on January 24, 86 bids were awarded including helicopters too. Last time only five airlines participated in the bidding, not many full-fledged airlines took part such as those having scheduled airline operator permit except SpiceJet and TruJet, but this time Jet Airways, Indigo and others are also there.
SP's: Is it true that UDAN, is facing a funds crisis because the number of participating airlines has increased manifold? While the government's initial assessment for the scheme was 3 billion, a manifold rise in the number of participating airlines has increased the requirement to 12 billion.
Chaukiyal: No, we are able to manage. Basically, we are levying a sum of 5,000 per departure from airlines on trunk routes, profitable routes such as Delhi to Mumbai or Bengaluru, etc. That's how we are getting around 300 crore and then, 20 per cent of the VGF (Viability Gap Funding) is being paid by the state governments.
So, we are getting around 330 crore annually. But we will be awarding routes and networks worth around 550 crore during the second round of bidding because Ministry of Finance has agreed to release about 200 crore from the dividend that AAI was paying and even plan to take the number higher to about 500 crore next year. That's how the funding is being arranged and we are able to award these routes. So, there is no crisis at the moment.
SP's: Himachal gets a gift of air connectivity in the form of Pawan Hans under UDAN II. How safe are the Pawan Hans helicopters fitted with Safran engines for UDAN II?
Chaukiyal: Aviation is one of the safest modes of transport if you check the statistical data available online. Air miss/near-miss incidents happen but fatal accidents are rare in aviation. There have been a couple of helicopter incidents but there is a strong regulatory mechanism in the Ministry of Civil Aviation for technical and safety matters, that's DGCA (Directorate General of Civil Aviation), so, it's taken care of.
SP's: What concessions are being given to airlines to move excess capacity to Tier-II towns?
Chaukiyal: There are basically two types of concessions. One is the VGF, where we are collecting levy from trunk routes and giving to the remote routes. Others are in-built in the scheme itself such as exclusivity for three years that allows any airline to have sole monopoly over the route they have been awarded.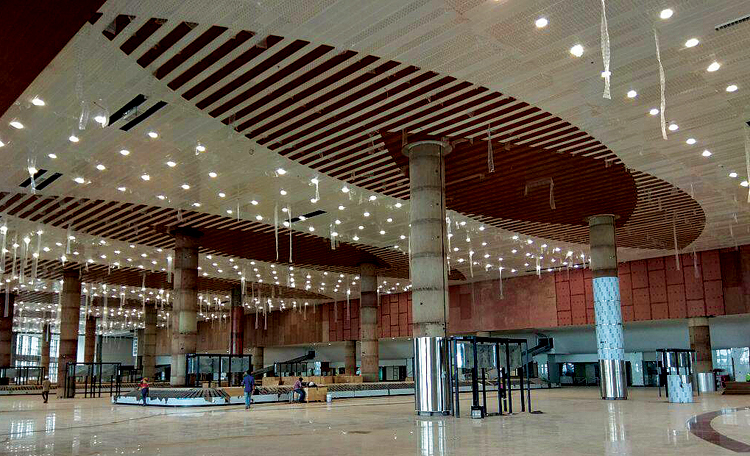 Passenger terminal bulding of KIAL under construction in Kannur
You can see in the second round of bidding that there are 25 new, un-served airports coming up. Apart from that, 31 heliports will be constructed by state governments with the help of Pawan Hans Ltd. So, 56 new destinations are opening up in the second round of bidding.
I AM SURE THAT AT LEAST TWO-THIRDS OF THE UDAN ROUTES WILL BE VIABLE EVEN AFTER THE STIPULATED THREE YEARS, SAYS CHAUKIYAL
State government will also reduce VAT to 1 per cent or less on ATF (Aviation Turbine Fuel) in the RCS airports and central government will also charge just 2 per cent excise duty on ATF. Since 40 per cent of cost of operation of any airline is ATF, this is a big concession. Most of the states have already signed MoU agreeing to this. Apart from this, RCS flights won't be charged for parking and landing, and Route Navigation Facility Charges (RNFC) levied will be only 42.5 per cent.
SP's: How many new airports are coming up under UDAN? Is there a specific ratio between low-frill and high-frill airports?
Chaukiyal: No, there isn't a specific ratio but mostly the airports in un-served areas are no-frill airports, which are being revived in UDAN.
SP's: Are there any airport projects under the PPP investment model?
Chaukiyal: The Ministry of Civil Aviation has already given in-principal approval to about 15-16 airports under PPP model. These airport proposals are basically initiated by the state governments. Already work is going on in Mopa and Navi Mumbai. Kannur International Airport, is not exactly PPP, around 60 per cent of the equity is owned privately, but it's being developed by state government on behalf of the public. This airport is coming under RCS too, there are 12-13 routes connecting all major airports in India to Kannur. So, any airport under the PPP model is open for RCS bidding should any airline choose to operate from there and concerned state government is ready to include the airport in RCS.
SP's: Will seaplanes be added to the UDAN portfolio soon?
Chaukiyal: The discussions are going on because regulatory framework is yet to be finally decided. Like regulations for airports are formulated by DGCA (Directorate General of Civil Aviation) and BCAS (Bureau of Civil Aviation Security) but for seaplanes it is yet to be decided.
SP's: The UDAN initiative, although good, is unlikely to work due to execution challenges. What do you think can be the biggest deterrent to the RCS?
Chaukiyal: This is a demand-driven scheme and airlines are supposed to do their due diligence by carrying out the viability survey and all. We will do our bit by providing them the necessary support. But, I am sure that at least two-thirds of the UDAN routes will be viable even after the stipulated three years. Almost 20 out of the 86 proposals we have received have zero VGF and that means that these networks are profitable.