With the aristocratic government and military delegations along with senior corporate executives from around the world gathered at one place, the Singapore Airshow brings golden opportunities to forge partnerships and seal deals in this region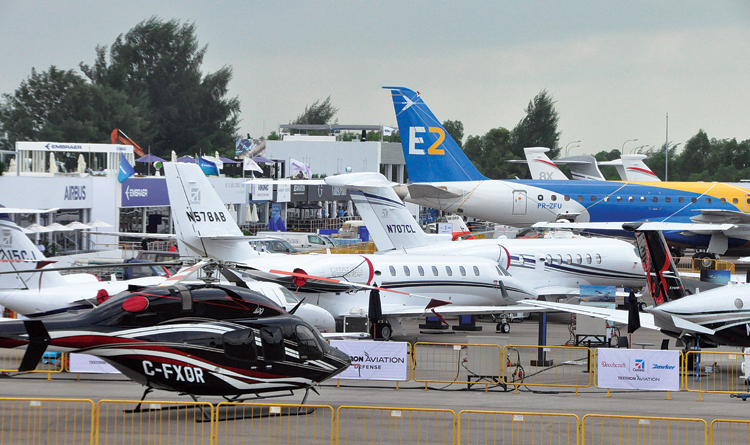 A file photo of the static display at Singapore Airshow 2018
The aerospace market in Asia has been the story of remarkable growth, especially over the last decade. This has come across Asia's transport fleet increasing almost four times, the number of aircraft flying going higher, more industrial players establishing themselves in the region, and more people travelling. AeroDynamic Advisory's 2018 sizing of the global aerospace industry observed Asia representing 16 per cent of aerospace activity, marking that the rise in aviation has been followed by growth in aerospace activity. Asia as a region has also been noted as a palette of strengths to build on, including an increasingly developed industrial sector, supreme infrastructure, a growing skilled and educated workforce, and world-class position in selected technologies (artificial intelligence, autonomy, sustainable innovations, etc). Asia is also expected to become the largest market for commercial aerospace for in the future.
Singapore has stood out as a focal point for the industry in this region and has witnessed an extraordinary level of air travel especially due to tourism and through one of the finest air shows in Asia, Singapore Airshow (SAS). Singapore has even become a significant global hub for MRO (Maintenance, Repair and Overhaul), distribution and customer support. Hailed as one of the largest aerospace and defence events in Asia, the biennial airshow is returning with its seventh edition. Scheduled to be held at Changi Exhibition Centre from February 11 to February 16, SAS is the melting pot for the leading aerospace companies as well as the budding players who aspire to mark their presence in the international aerospace and defence market. Experia Events, the organizer of the show is expecting over 65 of the top 100 aerospace and defence companies to participate in the show, the largest in Asia. The previous edition of the show had already set in new records which are expected to be broken with this edition.
WHAT AWAITS AT THE SINGAPORE AIRSHOW!
There are no second thoughts about the fact that Singapore Airshow touches every possible aspect of the aerospace industry. Hence the show remains a premier platform to facilitate the participation of key VIP delegations, decision-makers and industry players; as well as forms prime networking and partnership opportunities to leverage these technological innovations in global but more so in Asia's aerospace and defence ecosystem. A robust line-up of programmes that will display technological innovations, business forums that will tackle next-generation MRO in a digital world and the effects of new OEM (Original equipment manufacturer) business models on suppliers as well as manufacturers.
DISPLAYS
No airshow is ever complete without commercial to fighter planes roaring in the sky and many more standing tall, adorning the exhibition area. After the 2018 edition of the Singapore Airshow that featured a spectacular line-up of amazing aerial performances that took away people's breath, which aircraft will take over the skies at Changi in 2020 will be a sight to behold. An exciting line-up of aircraft would be on display too at the show. With an impressive array of advanced avionics in fighter cockpits to gaze, the plush cabins of luxury jets to tour in, some of the aircraft that will deck up the Airshow 2020 include:
Boeing 777-200ER
Bombardier Global 7500
Dassault Aviation Falcon 8X
De Havilland Dash 8-Q400
Embraer E195-E2 and Praetor 500
Falcon 2000LXS
Gulfstream G280, G500, G600, G650ER
Honda Jet Elite
BUSINES
One of the popular traits at Singapore Airshow is the Business Forums which will again be under the spotlight presenting the latest developments and trends in Asia's aerospace and defence industry. Essential insights will be discussed by several key international aerospace buyers, government agencies and industry leaders along with the opportunities, challenges, solutions and strategies in the industry.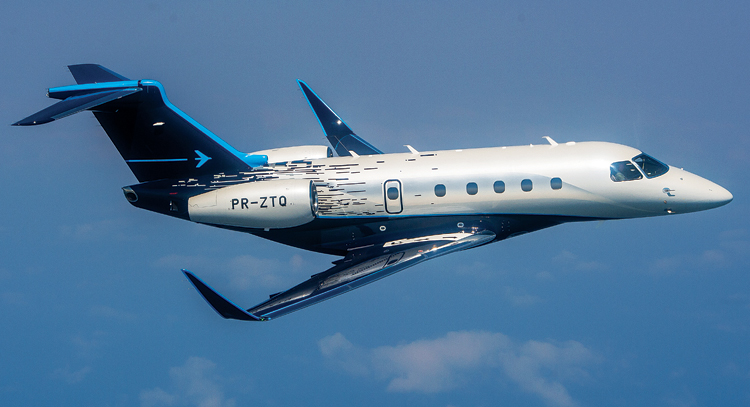 Praetor 500 from Embraer will be on display at the airshow.
The one of its kind Singapore Airshow Aviation Leadership Summit (SAALS) that brings together high-level participants from regulators, private sector, government and airline operators to address a wide range of hot topics from environment liberalisation and security challenges to salient strategic trends the region faces will be back with its seventh edition this year. The summit will take place on February 9 and 10, 2020.
Trade programmes namely Hosted Buyers Programme, VIP delegations Programme, Trade Missions Programme will also be held at the airshow. Many important trade deals and announcement are also sure to happen at the upcoming show.
NEXT GEN
Budding start-ups and their revolutionary technologies are shaking up the landscape across various sectors. Embracing these innovators as potential growth drivers of the industry, the Singapore Airshow will launch its own version of "What's Next?" especially for start-ups with a focus on areas of big data, artificial intelligence, autonomous systems and cybersecurity. Apart from being a platform for pitching to potential investors and accelerators, What's Next will also serve as a unique platform for them to interact with industry heavyweights, share ideations and establish new business development leads. Startups from over ten countries including India with innovative technologies in the aerospace, civil aviation and air services are expected to pitch for support to industry heavyweights such as Airbus and Boeing at the airshow.
THE AIRSHOW IS ALSO GEARED UP TO BE HELD UNDER A FULLY SOLAR-PANELLED ROOF, FOR THE FIRST TIME IN ITS HISTORY. COMPRISING OVER 15,000 SOLAR PANELS, THE SYSTEM IS ONE OF THE LARGEST ROOFTOP SOLAR FACILITIES IN SINGAPORE.
An Education Day has been designed for young aviation enthusiasts to let them immerse themselves in the exciting developments in the aerospace industry and develop a knack for relevant opportunities.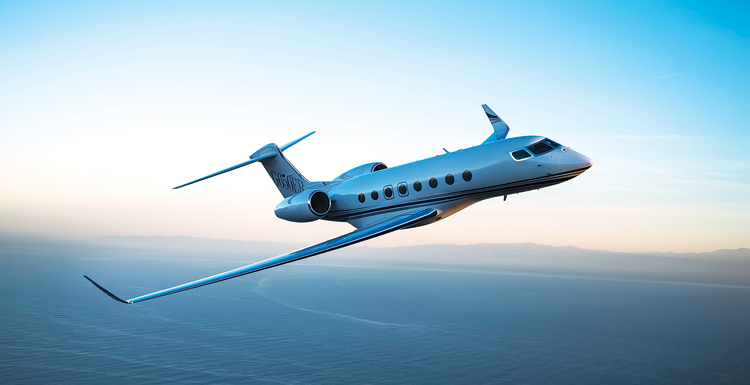 Gulfstream G650ER also will feature in this show.
The Singapore Airshow Aero Campus (SAAC) programme will also be back with its 3rd edition to provide a holistic platform for aspiring aviation professionals to discover more about the industry, explore higher education opportunities, and embark on rewarding careers.
ENVIRONMENT
Climate change is a grave concern in the face of the aviation sector, that is consistently being mindful of its environmental impact. At the event, exhibitors will incorporate environmentally-friendly technologies into their products and services. The Airshow is also geared up to be held under a fully solar-panelled roof, for the first time in its history. Comprising over 15,000 solar panels, the system is one of the largest rooftop solar facilities in Singapore.
INOVATION
In pursuit of the government's vision to embrace the new digital industrial revolution, the airshow is likely to put innovation and new technologies at the centre stage. The first "Innovation Forum: Urban Air Mobility – Dream to Reality" will also be held on February 13, 2020. The Forum will feature inspiring entrepreneurs and inventors talking about breakthrough innovations and leading-edge concepts in aviation that are shaping the future of flight. For decades now, convenient, personalized air transport has been the stuff of science fiction, yet today that dream appears to be close. Both aerospace giants and entrepreneurial firms developing technology and concepts for the next frontier of urban transport: the sky, SAS will throw necessary light on the challenges and changes that are coming.
SPACE
In line with the 50th anniversary of NASA's Apollo programme, Singapore Airshow will be launching the Astronaut Al Worden Endeavour Space Camp Challenge 2020 together with Kallman Worldwide. The Challenge which is open to students aged 15 to 18 years, aims to inspire the next-generation of innovators, explorers, and leaders in the global aerospace community. The winning team will be sent on a fully sponsored weeklong camp to America's premier space education centre, Space Camp, in Huntsville, Alabama.
With such a vast spectrum of topics to be addressed and an optimum platform for industry thought leadership through conferences, forums and several other simultaneous events and all the leading industry players, government and military chiefs assembled at one place, the Singapore Airshow 2020 looks promising for the enthusiasts of global aerospace and defence sector.