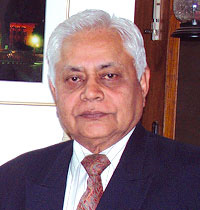 In today's dynamic digital age, where information is very fluid and fastchanging, grabbing and retaining attention of the readers is a constant challenge for the publications. SP Guide Publications, the publisher of SP's AirBuz, has always stayed ahead of the curve and has evolved with changing times and requirements. With this issue of SP's AirBuz, a totally new design is being presented which we hope will enhance our engagement with our valued readers. This design is friendlier, interesting and much more pleasing to see and read. We hope our valuable readers will enjoy it.
One major problem that the global civil aviation industry is currently grappling with is the ever increasing emissions of Greenhouse Gases that have adverse impact on the environment. The problem is being addressed though the development of new technologies to reduce emissions from the aircraft engines as also to develop alternative methods of propulsion for airplanes. There is also the ongoing effort to enhance the use of biofuels in aviation with the ultimate objective of replacing fossil fuels as the supply of this commodity is limited. This issue of SP's AirBuz carries reviews by Joseph Noronha on the options being explored by the global aerospace industry to contain the adverse impact of the aviation industry on the environment and also the use of biofuels for civil aviation.
The Indian Ministry of Civil Aviation is currently embarked on a major exercise to enhance the number of civil airports in the country as well as to upgrade many of the existing ones. This programme is driven to a large extent by the newly launched Regional Connectivity Scheme of the Government that has come as a boon to the potential air passenger as it will provide affordable air travel and aerial connectivity to areas that were so far not accessible by air. Satyendra Pandey, an expert in the civil aviation industry, has a detailed report on the subject in this issue of the magazine.
A career as a pilot in the Indian airline industry is an extremely attractive option for the youth in the country and quite rewarding too. However, there are impediments that the youth of the country face in their journey to be enrolled as a pilot in an Indian carrier. In this issue of the magazine, V.K. Verma, who was heading the Indira Gandhi Rashtriya Uran Akademi, the premier civil flying training institute of the Government, has a detailed report on the prevailing situation with regard to employment opportunities in civil aviation as a pilot and the steps needed to alleviate problems for the youth aspiring to venture into this domain.
Wings India 2020 is major international event that focuses on the global civil aviation industry, is being held from March 12 to 15 at Begumpet Airport, Hyderabad. Do visit us at Stall Number 7 in Hall B in Wings India 2020.
All this and more in this issue of SP's AirBuz. Welcome aboard and wish you happy reading!