2018 was an exciting and tumultuous year for aviation. AI and digitisation continued to make significant inroads introducing novel and exciting ways to change the way standard procedures are carried out, from airport security to aircraft MRO to IFE. The year also saw greater connectivity which will, going forward, impact on more than just the passenger experience. The International Air Transport Association (IATA) forecasts global industry net profit in 2018 to be an improvement from the net profit in 2017. However, this increase in profits has not come without challenges. Slowing economic growth, environment issues, fuel prices, increased costs, aircraft crashes with loss of lives, engine problems, social media out bursts of passengers and all put a damper to what was otherwise a successful year for the aviation sector. The industry remains cautiously optimistic for 2019. Here is a snap-shot of the major aviation events during 2018.
JAN 2018
Cabinet approves 49 per cent foreign investment in Air India
The Union Cabinet of Government of India approved changes in Foreign Direct Investment (FDI) norms to allow foreign carriers to own 49 per cent in Air India under approval route, a change that will allow foreign carriers to bid for the national carrier but with an Indian partner. The move comes at a time when the government is working on the modalities for strategic disinvestment of the loss-making Air India and is expected to attract more bidders for the airline.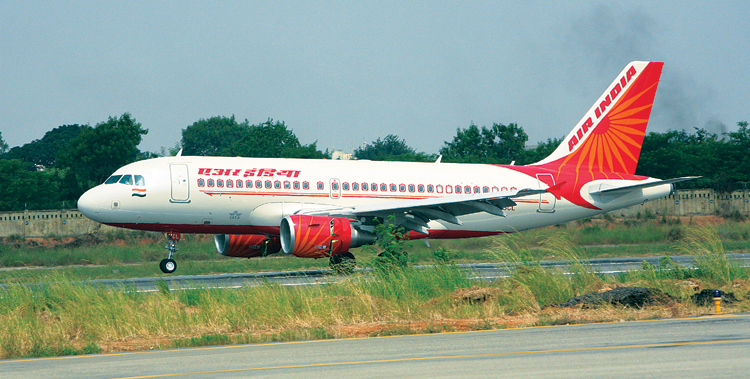 FEB 2018
A350 XWB Ultra Long Range
The first Ultra Long Range version of the A350 XWB rolled out of the Airbus final assembly line in Toulouse. The latest variant of the best-selling A350 XWB Family will be able to fly further than any other commercial airliner and will enter service with launch operator Singapore Airlines.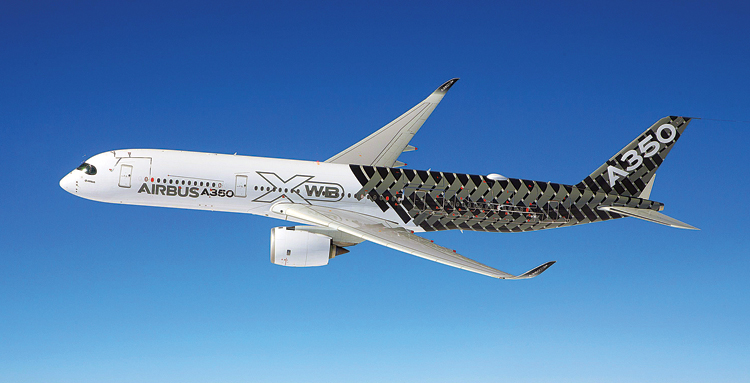 Embraer E190-E2 granted certification by ANAC, FAA and EASA
In a ceremony held at the Company's facilities in São José dos Campos, Embraer received Type Certificate for the E190-E2, the first member of the E-Jets E2 family of commercial aircraft, from the Brazilian Civil Aviation Agency (Agência Nacional de Aviação Civil – ANAC), the FAA (Federal Aviation Administration) and EASA (European Aviation Safety Agency). It is the first time that an aircraft programme with the level of complexity of the E2 receives a type certificate from three major worldwide certification authorities simultaneously. It took just 56 months from programme launch until the E190-E2 was certified.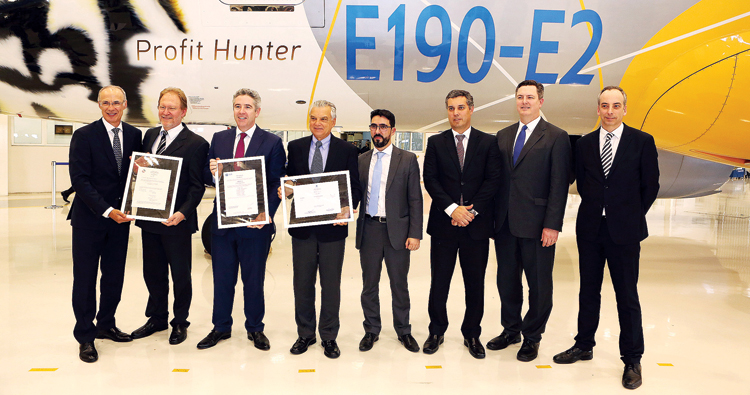 MAR 2018
Boeing creates a world record for 10,000th 737
Thousands of Boeing employees gathered at the company's Renton, Washington factory to celebrate the 10,000th 737 to come off the production line. With this airplane, a 737 MAX 8 for Southwest Airlines, the 737 has broken the Guinness World Records title for the most produced commercial jet aircraft model.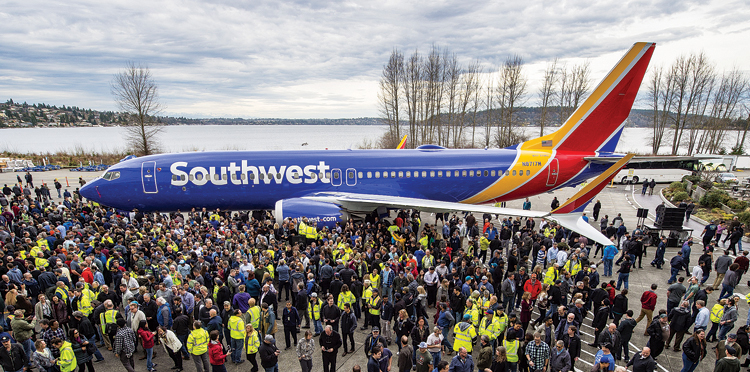 Boeing delivers first 737 MAX 9
Boeing and the Lion Air Group celebrated the very first 737 MAX 9 to be delivered. The airplane will go into service with Thai Lion Air, where its added capacity will help the airline launch several international routes. The MAX 9's extra capacity will help the airline add several international routes. The Lion Air Group is the launch customer for the MAX 9. They were also the first operator to put the MAX 8 into service, and have announced a commitment for 50 MAX 10s. The Group also has an additional 200 737 MAXs on order and is one of the world's largest operators of the 737.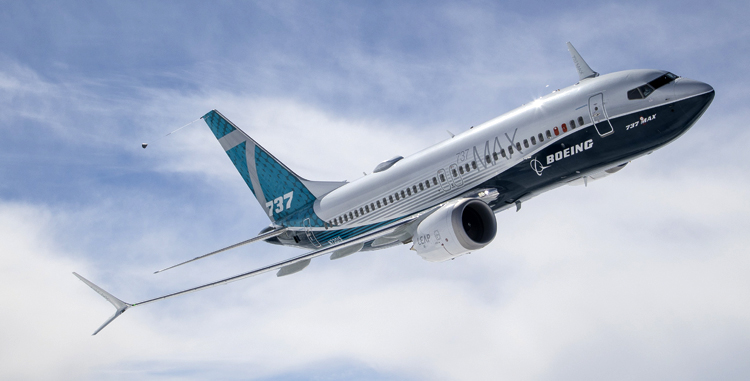 MAY 2018
EmbraerX unveils first eVTOL concept
EmbraerX, an Embraer organisation dedicated to developing disruptive businesses, unveiled its first electrical Vertical Take-Off and Landing (eVTOL) aircraft concept. The unveiling was made during Uber Elevate 2018, in Los Angeles, California. The eVTOL concept presented at Uber Elevate 2018 represents an aircraft with a mission to serve passengers in an urban environment, based on the key design drivers of safety, passenger experience, affordability and a very low footprint for the community, in terms of noise and emissions.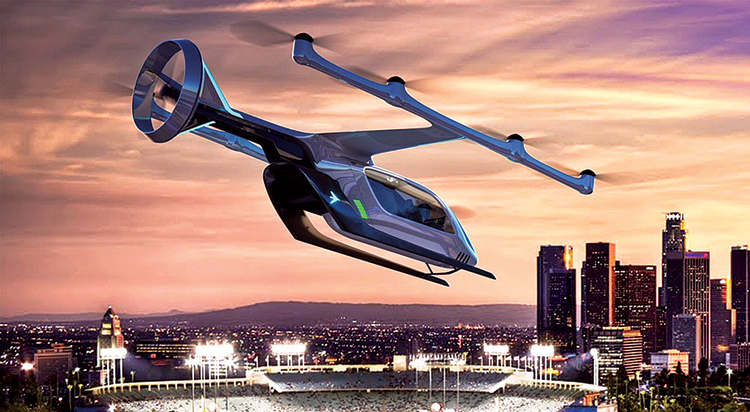 JUN 2018
Airbus, Bombardier and Investissement Québec agree C Series Partnership
Having received all required regulatory approvals, Airbus SE, Bombardier Inc. and Investissement Québec (IQ) agreed to close the C Series transaction effective on July 1, 2018. The transaction by which Airbus will acquire a majority stake in the C Series Aircraft Limited Partnership (CSALP) was initially announced in October 2017. The Mirabel-based partnership, which was originally established between Bombardier and IQ, will benefit from Airbus' global reach, scale, procurement organisation and expertise in selling, marketing and producing the C Series – a state-of-the-art jet aircraft family in the 100-150 seat market.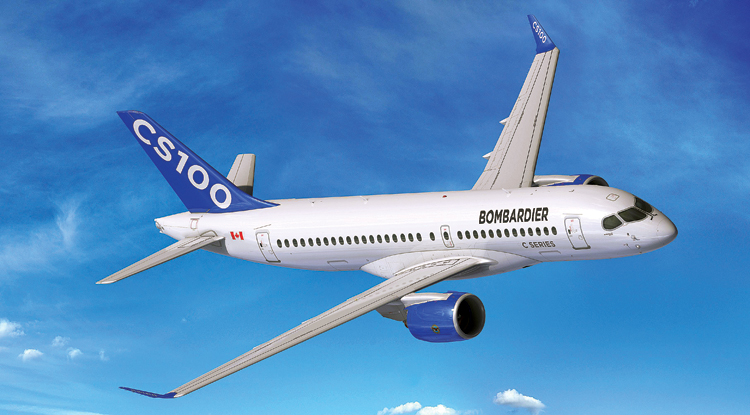 JUL 2018
Boeing and Embraer to establish strategic aerospace partnership
Boeing and Embraer announced they have signed a Memorandum of Understanding to establish a strategic partnership that positions both companies to accelerate growth in global aerospace markets. The agreement proposes the formation of a joint venture comprising the commercial aircraft and services business of Embraer that would strategically align with Boeing's commercial development, production, marketing and lifecycle services operations. Under the terms of the agreement, Boeing will hold an 80 per cent ownership stake in the joint venture and Embraer will own the remaining 20 per cent stake.
First BelugaXL successfully completes maiden flight
The first of five BelugaXL aircraft to fly landed at Toulouse-Blagnac, France after successfully completing its first flight lasting four hours and 11 minutes. Following the first flight, the BelugaXL will undergo some 600 hours of flight test over 10 months to achieve Type Certification and entry into service later in 2019. The BelugaXL programme was launched in November 2014 to address Airbus' transport capacity requirements in view of the A350 XWB ramp-up and Single-Aisle production rate increases. Five aircraft will be built between 2019 and 2023 to gradually replace the five BelugaST. The aircraft will operate from 11 destinations as Airbus' method of transporting large aircraft components.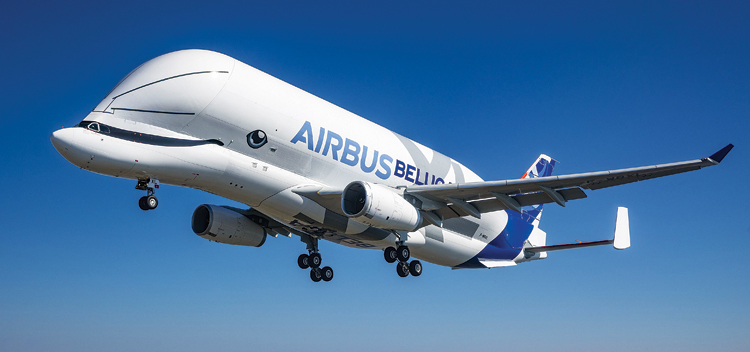 AUG 2018
India's first biofuel powered flight undertakes maiden voyage
A Spicejet flight featuring latest generation Q400 aircraft powered by indigenously produced aviation biofuel based on patented technology of CSIR-IIP Dehradun flew from Dehradun airport to Delhi Airport. Spicejet received considerable policy and regulatory support from the MOPNG Working Group on Biofuels and the Directorate General Civil Aviation (DGCA) in making this flight happen.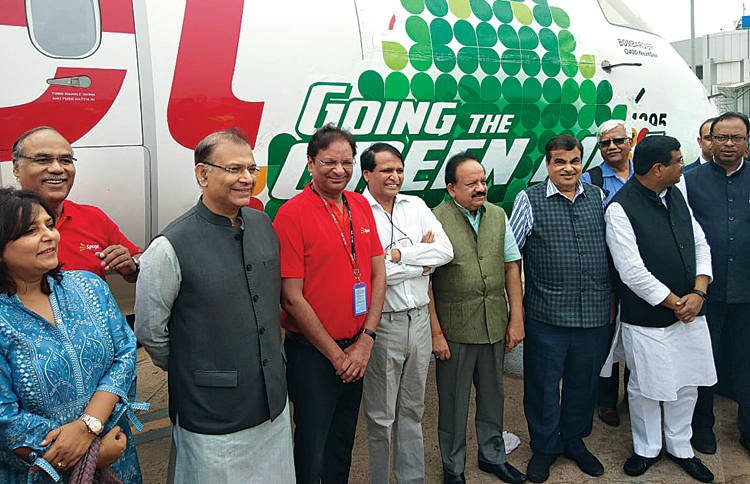 SEP 2018
Prime Minister inaugurates Pakyong Airport, as air connectivity reaches Sikkim
Prime Minister Narendra Modi inaugurated the Pakyong Airport in Sikkim on September 24. This is the first airport in the Himalayan State, and the 100th airport in the country. Addressing a large public gathering on the occasion, the Prime Minister said that with Pakyong Airport would greatly ease connectivity to Sikkim. He said that in order to ensure that it is useful to the common man, this airport is part of the UDAN scheme.
OCT 2018
Aerion and Honeywell revolutionise the flight decK
Aerion and Honeywell Aerospace are collaborating to bring a revolutionary new cockpit to the Aerion AS2 - the first supersonic business jet in history. Aerion is revolutionising global mobility with a family of supersonic aircraft. Honeywell mission processors, displays, sensors, radio altimeters, radar, and flight control systems have been enabling thousands of supersonic military jets for decades. Most supersonic aircraft in the free world utilise various Honeywell avionics systems and components. This unique combination of business jet and supersonic experience enables Honeywell to offer an innovative supersonic business jet cockpit for the AS2.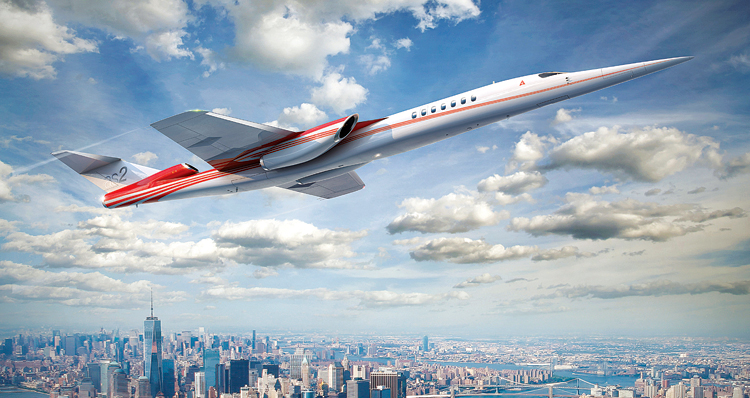 NOV 2018
Diamond Aircraft 1st Flight Multi-engine Hybrid Electric Aircraft
Diamond Aircraft in collaboration with Siemens AG announced the first flight of a jointly developed multi-engine hybrid electric aircraft. During the 20 minute first flight, the aircraft demonstrated all modes of operation. This included pure hybrid, charging flight and full electric flight. In this last configuration, the aircraft was able to fly pure electric and produced zero emissions. To demonstrate this serial-hybrid technology, a DA40 aircraft was reconfigured to support a hybrid electric power train. In this system set-up, one combustion engine is powering two independent electric drive systems consisting of one motor, battery and inverter each.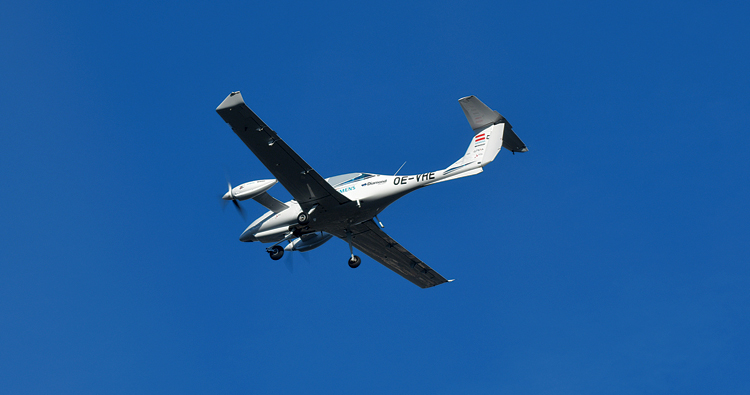 DEC 2018
Kannur International Airport commissioned on December 9, 2018
Kannur International Airport was inagurated on December 9, making it the fourth international airport in Kerala, the only State in the country to have four international airports. Built at a cost of 1,892 crore, the airport was jointly inaugurated by Chief Minister Pinarayi Vijayan and Union Minister for Civil Aviation Suresh Prabhu. They flagged off the maiden Air India Express flight to Abu Dhabi.
Built on a public-private partnership model the airport spans over an area of 2,000 acres of land at Mattanur, 25 km away from Kannur. The infrastructure comprises an integrated terminal for domestic and international passengers, six aerobridges, and a 3,050-metre-long runway. During the peak hours, it can hold up to 2,000 passengers. The airport is expected to cater to 10 lakh passengers annually.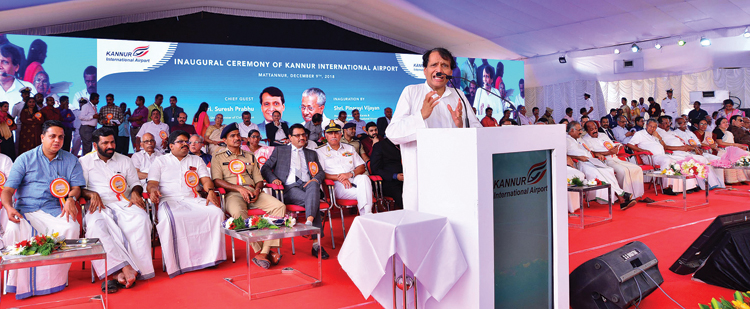 Space travel, now a reality
History has been made and a longanticipated dream realised in Mojave, California, on December 13 as Virgin Galactic's SpaceShipTwo, VSS Unity, landed from her maiden spaceflight to cheers from Richard Branson and the teams from Virgin Galactic and The Spaceship Company.
Not only is this the first human spaceflight to be launched from American soil since the final Space Shuttle mission in 2011, but the very first time that a crewed vehicle built for commercial, passenger service, has reached space.
This accomplishment has also been recognised by the NASA Flight Opportunities Programme, which flew four space science and technology experiments on VSS Unity, making this Virgin Galactic's first revenue generating flight.
The spectacular spaceflight was witnessed by a large crowd of staff and their families, as well as special guests and media.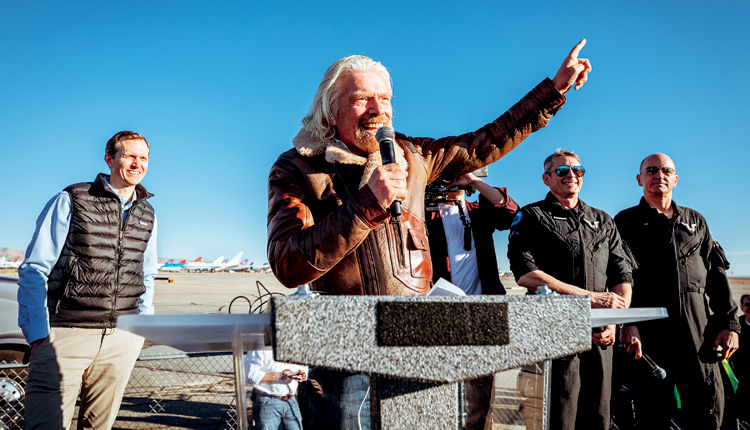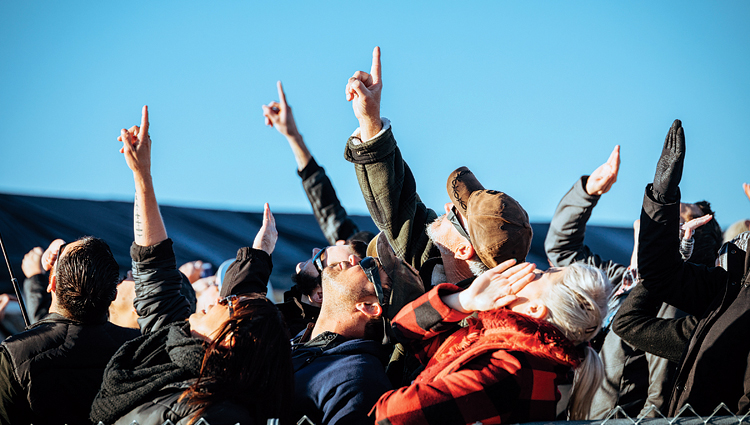 —Compiled by Rohit Goel, Anoop Kamath and Survi Massey