The Midas touch that once marked the frontline carriers of the Mid East and the Gulf still endures despite everything that has been thrown at them. The standard of service has been so high that others have not kept pace and cannot compete. But there is now a cross road approaching in which certain major decisions will have to be taken especially with regard to fleet mix and a new importance given to intra-regional routes and the sharing of technology and systems to be more cost effective rather than mired in overlap. These steps will keep the flag flying that much higher.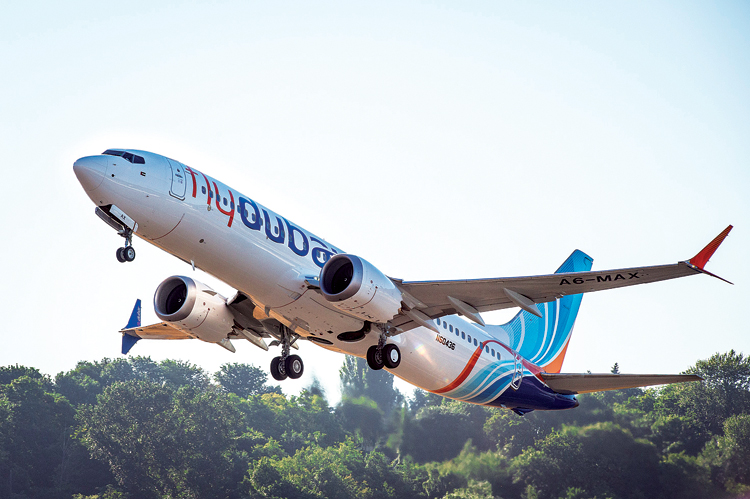 The no frill service of LCCs has actually been comfortable enough to challenge the top carriers in obtaining passenger loyalty
An embarrassment of riches come with its own problems. For the flag carriers of the Middle East the investment in larger aircraft for long range point to point flights and the desire to market themselves as hubs is now becoming a costly affair. With a drop of nearly 10 per cent in profits and the dubious breakeven point being increasingly elusive in the use of the available seat per kilometre (ASKs) capacity thanks to deploying larger single aisle aircraft on intra-regional routes, the situation is further exacerbated.
Right Sizing the Fleets
When the Arab Air Carriers Organisation met in Dubai for their AGM they were apprised of some hard facts. While the fallout of the hot spots in the region were hurting there was a need to go back to the drawing board and re-examine the priorities in air travel if they were to stay viable. It seemed pretty clear that the draining of finances because of larger aircraft on internal under 120 minute routes had to stop. The need to fund smaller aircraft and increase frequency is now an imperative. It is exactly this consideration that has the Brazilian manufacturer Embraer pretty much excited over the potential sales of the E190-92 in this region. The aircraft comes in three sizes ranging from 75 to 150 seats and fits right into a slot where over 60 per cent of flights do not serve the regional market with even a daily service and half the scheduled operations show a carriage of less that 120 passengers. The need to open up intraregional routes and pairings with more flights will be the order of the day if the bruised bottom line is to heal.
If this logic is applied then opening up town pairings could call for as many as 350 narrow bodies in the next fifteen years.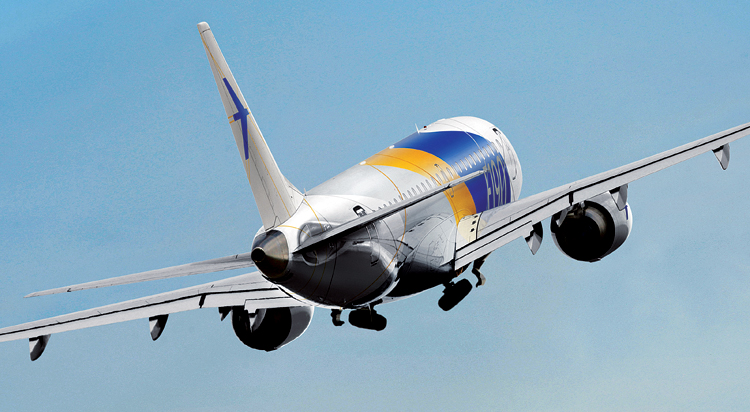 EgyptAir may be the first to take on Embraer's E190
Between the drop in oil prices, the over reach in investment in wide bodies impacted upon by the blowback from the troublespots and the neutralising effect of clustered airports, these have all caused a slowing down. Already we have seen Emirates slow down on it's a 380 fleet and literally place it on hold in favour of the 40 Boeing 787 Dreamliners. According to Airbus the fleet in this region will double to over 3,200 aircraft, over which 500 will replace phased aircraft and over 2,100 will augment the strength of the carriers. Qatar Airways which will be paying a huge price after the Emirate was ostracised by much of the region has still gone ahead with six more Triple sevens and now has a fleet of 200 aircraft but its profit margins are thinning by the day. Etihad has taken a quantum leap, going in for 87 Airbus and 56 Boeing aircraft, most of them twin aisles except for 36 A320neos. But its bill for bailing Alitalia and Air Berlin has hurt. These new planes and their size mix will underpin the strategic positioning of Etihad. According to its President and CEO James Hogan, the road ahead is clear. "We now have seven equity alliance partners reaching across the world and a business strategy that has seen us create the world's leading airline. We have achieved all of this while reaching sustainable profitability.
"These aircraft orders provide the next step in our long-term growth strategy. They are about meeting the needs of the next 10 years, and beyond, as we grow further and faster than ever before.
EgyptAir is looking to refurbish its fleet and has elected to go in for smaller aircraft with the 737-800 as first choice. Chairman & CEO of EgyptAir Holding Company Safwat Musallam believes the future is bright in the regional sector and EgyptAir may also be the first to take on Embraer's E190 and not show much interest in the large end of the size market. Saudia, meanwhile, is doing very well thank you on the domestic front and with the new winds of change and internal travel on the up certainly believes there is much scope for expansion at home. According to Director General Saleh bin Nasser Al Jasser, 15 Boeing B777-300ER, 13 Boeing B787 Dreamliners and 35 Airbus A320 and A321neo are on the anvil. Oman Air has just received its seventh Dreamliner and plans to expand further with investment in widebodies. It had phased out its ATR and Embraer fleets in 2015 and now depends on 737s to deliver on shorthauls.
Sustaining Growth
And while European carriers may be licking their chops and hoping to pull in slack having seen the top carriers from this region create a first rate on board service with airport back up that has made it impossible for them to compete against them the fact is the current brake has not translated into cancellation. It is not likely to even as certain issues do need to be addressed. Boeing struck a more cheerful in its projections when it quoted AhmedJazzar, President Boeing Saudi-Arabia saying that it is 'excited' over Saudi Arabia's "Vision 2030" plan and foresees growth at the expected rate. Also cargo operations seen unaffected across the board and actually indicate an upward trend. There is no reduction in freight tonnage.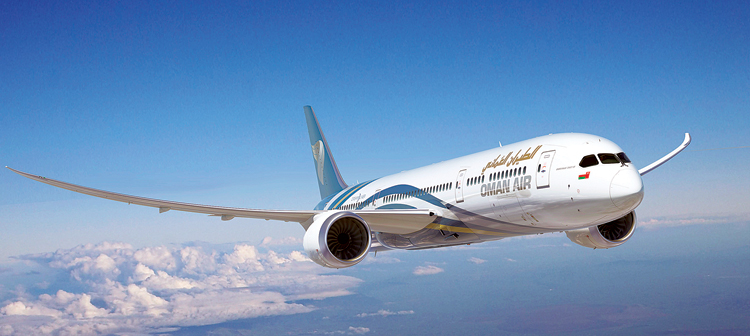 Oman Air has just received its seventh Dreamliner and plans to expand further with investment in widebodies
The presence of low-cost carriers like Air Arabia and flydubai and their meteoric rise has seen growth in the double digits and still rising. The no frill service has actually been comfortable enough to challenge the top carriers in obtaining passenger loyalty.
In fact, if anything between the Asean region and the Mid-East the global growth will emerge from these sectors and place more pressure on European carriers.
Challenges Ahead
Perhaps one of the less publicized but defining aspects is the fallout from this intense airport capacity often a few miles from each other. As air traffic management has not kept up with the increase in fleet sizes the result is intense congestion.
Adding to this situation is the multiple Flight Information Regions, growing from one to six and causing delays in handing over flights, thereby often working at cross purposes. It becomes imperative to promote a sense of oneness in the sky and end the overlap of air traffic control.
THE PRESENCE OF LOW-COST CARRIERS LIKE AIR ARABIA AND FLYDUBAI AND THEIR METEORIC RISE HAS SEEN GROWTH IN THE DOUBLE DIGITS AND STILL RISING
Many experts have indicated a need to follow the European model and allow military airspace to be used for overflights when not being used by air force machines. This would also contribute to lessening costs of operations. The concern about the lopsided approach to routes is also valid. As high as 45 per cent of these routes are intra-regionals yet only 10 per cent of the flights operate on them.
While traffic growth is still stable at a little over 8 per cent annually the surplus capacity and the often obvious competition between carriers in the Mid East thwart efforts to create a cohesive functional body that does not erode profit but enhances it.
According to a study by Bombardier there is an imbalance between capacity and demand as a result of which while capacity continues to grow demand does not keep pace. This reduces yield even as paradoxically, capacity rises. What it boils down to in terms of future strategy and that means now is the right choice in size on the right route. A mismatch here can send an airline flying into the red.
And the risk of flying into loss stokes another controversial area and that is the accusation and counter of protectionism. The Big Three have often been collared for protectionist policies and being funded by government. This confrontation has been ongoing and yet the European carriers themselves by restricting access to their main airports in a desire to give an edge to their airlines.
Qatar Airway's chief, Akbar Al Baker, has gone on record as saying, 'If our growth is curtailed or our investments in airlines are compromised, the real damage will be to Europe in lost jobs, lost flight connectivity, lost investment in local and national economies and lost consumer choice'.
But the EU is hitting back and collectively formulating new rules designed to clip Mid East carrier wings and these steps, decidedly hostile in intent, could hurt.
Two years ago the Economist carried this statement: For all the talk of "open skies", the aviation industry is and always has been riddled with protectionism and patronage, bail-outs and handouts.
Is this now the time of reckoning and is there turbulence ahead?