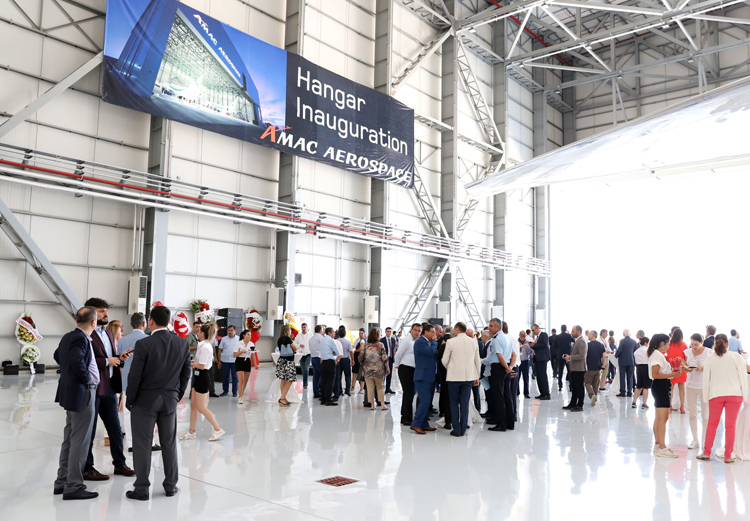 AMAC Aerospace's inauguration of the Wide Body Hangar in Milas-Bodrum, Turkey was celebrated with more than 100 guests from all over the world including politicians, airport authority officials, potential and existing clients, military personnel and the undersecretary for the Ministry of Transport and Infrastructure of the Republic of Turkey.
The new 4'626 m² Hangar will serve AMAC Aerospace's Maintenance Services in the Middle and Far East.
"We are aiming to turn Mugla into an aircraft maintenance base in the region. Our goal is to bring private and passenger planes here." said Kadri Muhiddin, Group Executive Chairman & CEO of AMAC Aerospace.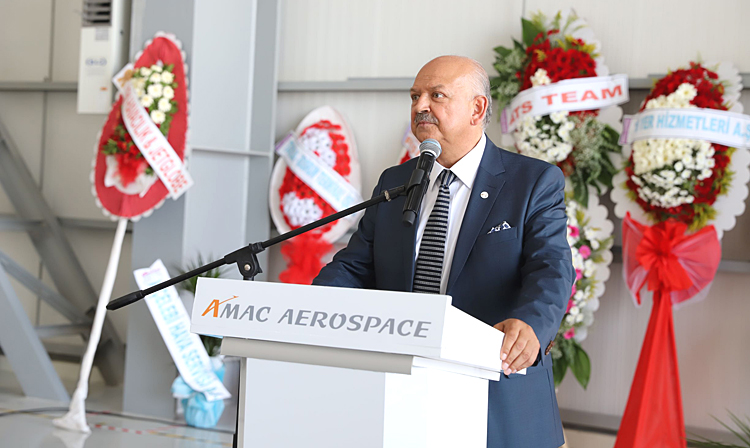 AMAC Aerospace, Group Executive Chairman & CEO, Kadri Muhiddin
To date, AMAC Aerospace are the first to use a mixed business model for this hangar facility where during the winter months, the hangar carries out commercial line and base maintenance. During the summer months, the MRO services flip over to VIP business maintenance. The new hangar can also be used while aircraft owners spend their holidays at the Turkish Rivera and in the meantime, the maintenance on their private jet can be performed.
"Thanks to AMAC Aerospace Turkey, private jet owners in the Middle East will not have to go to Europe for the maintenance of their jets. We will be able to carry out the maintenance for all aircraft – from small sized jets to wide-body to aircraft. We want Turkey and Mugla to become a regional hub for aircraft maintenance."
AMAC Aerospace has secured a maintenance contract on a privately-owned Airbus 330 aircraft. The A330 will undergo a multiple C-Check package at AMAC's headquarters' in Basel, Switzerland.
In addition to that, two narrow bodies have been returned to service after a maintenance input at AMAC Aerospace's facility in Basel. AMAC Aerospace's experienced maintenance teams have carried out a 12-year check in conjunction with a partial cabin refurbishment on one of the head-of-state aircraft. The other narrow body underwent an annual check at AMAC Aerospace.
"The work schedules were very tight and we are very proud that we could return both aircraft to service ahead of schedule" commented Mr. Alexis Ott, Director Maintenance Sales & Key Account Management, AMAC Aerospace.
Finally, a new maintenance contract on a privately-owned Boeing B737-700 aircraft has been awarded by an undisclosed customer to AMAC Aerospace in Basel, Switzerland. The B737-700 aircraft will be welcomed in AMAC in Q1, 2018 and will undergo an annual check at the Swiss facility.