Bengalaru becomes the fourth destination on the airline's worldwide network to welcome the latest aircraft introducing the brand new business cabin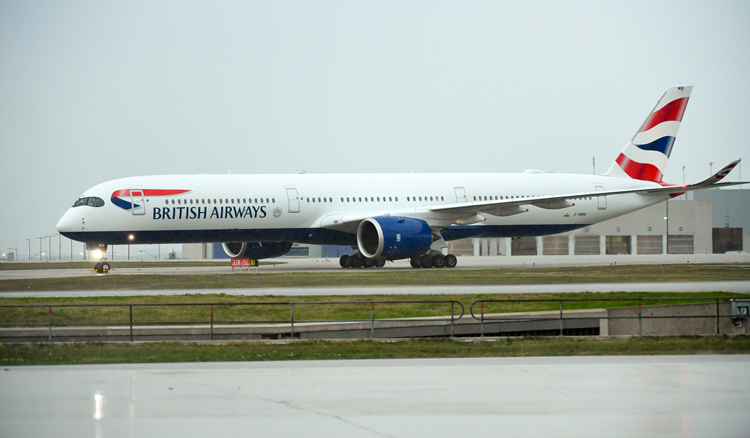 British Airways Airbus A350
British Airways has launched its state-of-the-art A350 aircraft with the highly-anticipated Club Suite from Kempegowda international airport in Bengaluru to London, Heathrow Terminal 5.
Moran Birger, British Airways' Head of Sales Asia Pacific and Middle East officially launched the new aircraft on the route today in Bengaluru and spoke about the airline's growth and commitment to the Indian market.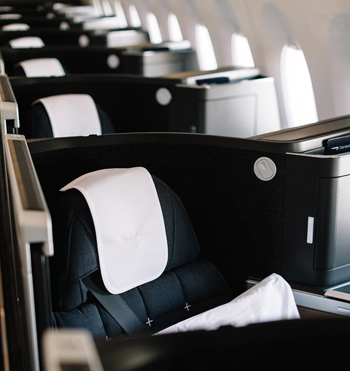 British Airways Airbus A350 Club Suite
Bengaluruis the first city in the country to welcome the airline's sophisticated and newly branded business cabin known as Club Suite, which offers direct-aisle access, a door for greater privacy and luxurious flat-bed seats in a 1-2-1 configuration. Boasting 40 per cent more storage, including a vanity unit and mirror, high speed WiFi, enviable 18.5-inch inflight entertainment screens*, high definition gate-to-gate programming, and PC / USB power; every aspect of British Airways' new cabin has been designed for today's customer.
Known as the "Hushliner", the A350 is also more environmentally friendly than its predecessors and is the quietest of any twin-aisle aircraft. With lower noise and CO2 emissions, the state-of-the-art aircraft's environment benefits include 40 percent noise footprint reduction and 25 percent reduction in fuel burn.
Moran Birger, Head of Sales Asia Pacific and Middle East at British Airways, said: "India isincredibly important to British Airways and we have a long history of serving the marketwith increased flights out of Mumbai and our brand new A350 from Bengaluru, we are currently focusing on enhancing customer experience onboard our flights from India.
"As one of the busiest airports in India, Bengaluru is an important hub for the airline and we are delighted to welcome our new A350 aircraft featuring our new Club Suite business cabin, which is one of the most exciting developments in our current £6.5 billion investment programme. We have a very strong and well-established brand in India and will continue to invest here to make air travel a seamless experience for our customers."
Speaking about the aircraft, he further added: "Providing new levels of sophistication, comfort and privacy, every aspect of the Club Suite experience exudes the very British style and quality customers expect from us. We hope that as more customers have the chance to experience it, they'll enjoy travelling in it as much as we've enjoyed designing it."
The A350 aircraft has been carefully designed to promote a feeling of well-being, space and calm due to its reduced noise levels, high ceilings and ambient lighting, which reflect the time of day and outside light. Customers will leave their flight feeling rested thanks to higher levels of humidity and refreshed air as the cabin pressure is equivalent to an altitude of just 6,000 feet. Inspired by birds, the A350 is the world's most modern wide body aircraft. It is the most efficient large engine flying today with a take-off thrust of 97,000 lbs.
Along with the all-new 56-seat Club World cabin, the three-cabin A350 features the latest World Traveller Plus (Premium Economy) cabin, plush new pillows and quilts, new amenity kits and an enhanced service and an improved dining experience. The World Traveller (economy) cabin offers 219 seats. The customers will also benefit from high-speed WiFi, allowing travellers to browse the internet on their personal electronic devices.
As part of British Airways' £6.5 billion investment for its customers, the airline has also introduced several changes in its Club World, World Traveller Plus and World Traveller cabins, by offering exceptional new restaurant-style catering from Do&Co, industry-leading Wi-Fi on board and opening of new lounges across the world.