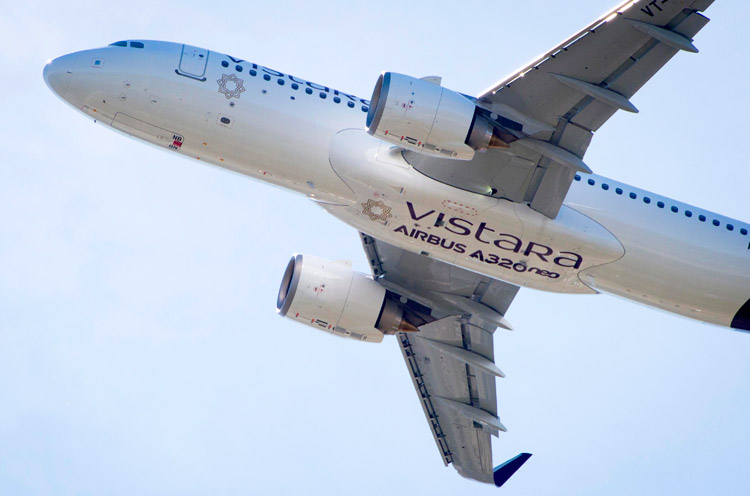 In a much anticipated aircraft deal of the year, Air Vistara, an airlines jointly owned by Tata Sons and Singapore Airlines, will purchase 13 A320neo family aircraft from Airbus and six 787-9 Dreamliner from Boeing for $ 3.1 billion. This would be the first Boeing aircraft for the Vistara fleet which has exclusively an Airbus fleet.
"The letter of intent (LoI) signed with Airbus comprises 13 firm-ordered A320neo and A321neo aircraft, as well as options for seven more aircraft from the A320neo family. In addition, Vistara will lease another 37 new A320neo-family aircraft from leasing companies. Together, Vistara will be adding a total of 50 A320neo-family aircraft into its existing fleet," the company said in a statement on July 11.
"Vistara has selected the LEAP 1-A engines from CFM International to power the A320neo and A321neo aircraft, which will be due for delivery between 2019 and 2023," it added. The aircraft will be used both for the domestic as well as international operations "planned for later this year."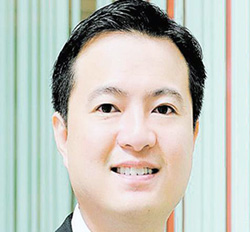 Leslie Thng, Vistara CEO
Speaking on the purchase, Leslie Thng, Vistara CEO, said, "India's position as the world's fastest growing domestic aviation market and its impressive growth in air passenger traffic that has more than doubled over the last decade, makes us confident of our aggressive plans for domestic expansion and international foray. These orders are a landmark step in Vistara's journey and demonstrate our deep-rooted commitment to contributing to the rise of the Indian aviation industry and to offering more choices to our customers."
"We are delighted to further deepen our relationship with Airbus and to join hands with Boeing to strengthen our modern and fuel-efficient fleet that will help achieve our thought-through ambitions," he added.
The A320neo (new engine option) is an upgrade of A320, a single-aisle medium haul narrow body and one of the most sought after commercial jetliner, is one of many upgrades introduced by Airbus to help maintain its A320 product line's position as the world's most advanced and fuel-efficient single-aisle aircraft family. The baseline A320neo jetliner has a choice of two new-generation engines (the PurePower PW1100G-JM from Pratt and Whitney and the LEAP-1A from CFM International) and features large, fuel-saving wingtip devices known as Sharklets.
The LoI signed with Boeing comprises six firm orders for the 787-9 Dreamliner and "Purchase Rights for four more aircraft from the 787 Dreamliner family" which will be used "on medium-haul and long-haul international routes." These aircraft will have General Electric GEnx-1B engines and "are scheduled to be delivered between 2020 and 2021." The airline has plans to start its international operations in later part of the year to the Gulf and South East Asia.
With A320 and their range Vistara is looking at destination at four to five hours of flight distance. It is planning its international operations in progressive manner, whereby starting with the short haul, then to medium haul and later to the long haul destination.
The 787-9 Dreamliner is a long haul, mid size widebody aircraft with seat capacity of 290 (in two class configuration).
According to Vistara, the addition of the new aircraft will complement its existing fleet of 13 Airbus A320ceo and 8 A320neo aircraft. From the initial order, Vistara is expecting delivery of one A320neo in September 2018.
Vistara serves 22 destinations with over 800 flights a week and fleet of 21 aircraft. Since, start of its operations in 2015, the airline has flown over 10 million customers.