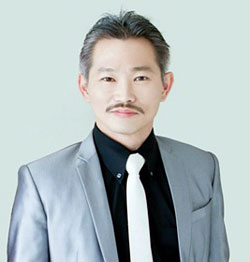 AirAsia X Berhad, the leading long-haul low-cost carrier today announced the appointment of Chew Eng Loke as its Chief Financial Officer effective immediately. As Chief Financial Officer, Chew is responsible for corporate finance and treasury matters, financial planning and analysis, external reporting and investor relations. He reports directly to Azran Osman-Rani, Chief Executive Officer of AirAsia X Berhad.
Azran Osman-Rani, CEO of AirAsia X said, "We are extremely pleased to have Chew join our executive team. His 25 years of experience in finance and business leadership will strengthen our ability to follow-through on the execution of our strategy to be the undisputed global leader in the long-haul LCC category".
Chew carries with him across-the-board experience as the Chief Financial Officer of Ogawa World Berhad, a previously public-listed company until its recent takeover, with multiple operations across Asia including China, as well as general management and operational turn-around experience. He started his career with The Asia Life Assurance Society Limited in 1991. Over the years, he has held various general management and finance roles at numerous companies including Texchem Resources Berhad and Ayamas Food Corporation Berhad.
Chew holds a Master of Business Administration Degree from University of Strathclyde, United Kingdom. Prior to this, he graduated with a Bachelor of Economics Degree from Monash University, Australia. Chew is a Chartered Accountant of Malaysian Institute of Accountants (MIA), Certified Practising Accountant of CPA Australia and Chartered Accountant of Chartered Accountants Australia and New Zealand.
"I am excited to be joining AirAsia X and its steadfast leadership team, especially at this point in its young life as a public listed company. AirAsia X is a company with a remarkable potential, dynamic workplace, talented people and market leadership position in a fast growing industry segment. I'm thrilled to be part of the team to continue building the company's success with breakthrough business model, bringing innovations to customers and creating value for our shareholders," said Chew, the newly appointed Chief Financial Officer of AirAsia X.
Chew replaces Yvonne Abdullah, the former Chief Financial Officer of AirAsia X, who has decided to pursue other opportunities. Yvonne will stay on with the company for an interim period to assist Chew with the transition.
"AirAsia X would like to thank Yvonne for her extensive contribution, particularly completing AirAsia X's IPO exercise last year and raising substantial funding for aircraft, and her dedication to the company over the past several years as the Chief Financial Officer. We wish her well on her future endeavours," stated Azran.