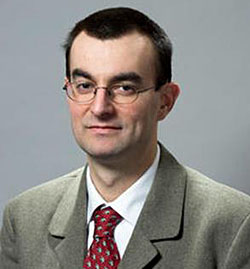 CFM International today announced that François Bastin has been named the company's newest executive vice president.
As part of the CFM Executive Team, Mr. Bastin is responsible for overseeing programs carried out by CFM International and, along with his counterpart at GE Aviation, Allen Paxson, serves as the primary interface between Snecma (Safran) and GE. Within the Snecma organization, he has also been appointed CFM programs director.
Cédric Goubet, who had served as CFM executive vice president since October 2011, has been appointed executive vice president of the Commercial Engines division for Snecma (Safran).
Most recently, Mr. Bastin had served as LEAP Programs director since 2009. Prior to that role, he held a variety of positions in the Snecma industrial division, including management of the forging plant and Lean Manufacturing and Six Sigma general manager for the division. He joined Snecma in 1997 in the engineering division, participating in the design of combustors, nozzles and exhaust assemblies and later headed the department in charge of aircraft performance and preliminary engine design.
Mr. Bastin is a graduate of the prestigious Ecole Normale Supérieure and holds a Ph.D. in Mechanical Engineering from the Ecole Centrale Paris. He completed post-doctoral studies at Stanford University in the United States.