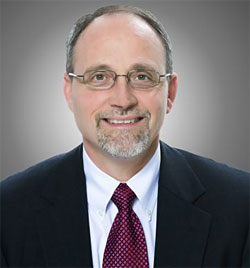 Gulfstream Aerospace Corp. today formally announced the appointment of Mark Kohler to vice president, Advanced Aircraft Programs. In the role for 18 months, Kohler has successfully overseen the development, build and powered rollout of the first Gulfstream G500 aircraft. He is now responsible for the development, certification and entry into service of the all-new G500 and G600 aircraft. Kohler reports to Dan Nale, senior vice president, Programs, Engineering and Test, Gulfstream.
Kohler came to Gulfstream in 1992 as a design build team leader for the GV, where he successfully managed a cross-functional team of more than 100 engineers in the development of the GV forward fuselage. Since then, he has held several key positions increasing in both scope and responsibility, including manager, Service Engineering; director, GIV/GV/G550 Entry-into-Service Programs; director, Mid-Cabin Research and Development Programs; and, most recently, director, Advanced Aircraft Programs.
"As director of the Mid-Cabin R&D Programs, Mark successfully led the G280 development program from kickoff to certification, and as director of Advanced Aircraft Programs, he provided direction on configuration, supplier contracts, management, schedule and budget," said Nale. "Mark has already proven to be an invaluable asset to Gulfstream, and his expertise and experience will be critical in his new position, which we're announcing now that we've publicized the G500 and G600 programs."
Kohler is both a licensed private pilot and an airframe and powerplant mechanic. He earned a Bachelor of Science degree in aircraft engineering from Embry-Riddle Aeronautical University in Daytona Beach, Florida.