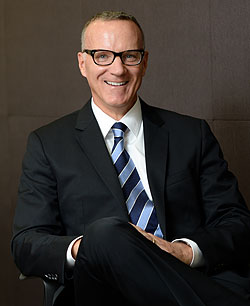 BOC Aviation is pleased to announce the appointment of David Walton as the new Chief Operating Officer to be based in the Singapore headquarters.
Mr. Walton has 28 years of aviation finance and leasing experience. He holds a Bachelor of Arts (Honours) from Stanford University, and a law degree from the University of California, Berkeley.
"With this appointment, BOC Aviation signals its intent to stay a leader in the global aircraft leasing market," said Robert Martin, Managing Director and Chief Executive Officer. "We are building a management team with experience navigating industry cycles. Our success in maintaining an unbroken record of profitability over two decades is based on the company continuing to cultivate core competencies. David Walton's appointment is an addition to this strategy."
BOC Aviation is the leading Asia-based aircraft leasing company with a portfolio of 246 owned and managed aircraft operated by 59 airlines worldwide, and another 196 aircraft in the pipeline as of 31 October 2014. The Company has one of the youngest fleets in the industry with an average owned aircraft age of less than four years.
BOC Aviation, owned by Bank of China, is headquartered in Singapore with offices in Dublin, London and Seattle.