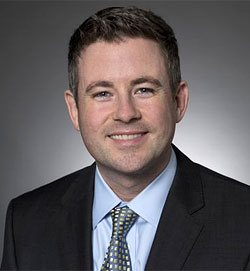 Gulfstream Aerospace Corp. recently appointed Grant Kennedy as sales director, North American Sales, East Division. His territory includes New England, New York (excluding metro New York City) and in Canada, Quebec and the Maritime provinces. He reports to Jim Dobbins, vice president, North American Sales, East Division.
Kennedy has 13 years of experience in business aviation and has been with Gulfstream for eight years. For the past three years, he served as Gulfstream's sales development manager for North American Sales, Central Division. In that role, he coordinated closely with sales directors in client research and territory management. Prior to that, he held positions of increasing responsibility within market research at Gulfstream.
"As a veteran of Gulfstream's Sales and Marketing organization, Grant will bring a business acumen, as well as extensive knowledge of Gulfstream's customers and products, to his new role as sales director," said Scott Neal, senior vice president, Worldwide Sales and Marketing, Gulfstream. "This experience, combined with his natural energy and creativity, will make Grant a great resource for current and prospective customers in this region."
Kennedy holds a bachelor's degree in economics from Ramapo College in Mahwah, New Jersey. He will be based in the Boston area.